WEALTH BUILDERS MEMBERSHIP  – BRONZE LEVEL
Get exclusive member-only content
Unlock 2 Wealth Building Power Sessions per month – Holistic Wellness and Financial Education Modules 
Get my weekly market commentary to stay connected with the markets
Grow your knowledge of building wealth with access to online classes
Member-only podcasts
Download Wealth Goal Worksheets and More
Be the first to get notified for special online wealth events/classes
All wealth-building tools in one place
Goal setting and life planning
Wealth scorecard and assessments
Access to Ten Steps to Wealth Class
Weekly podcast
Does not include investment advice or financial product recommendation
(Visit the licensed advisors at www.williamsfinancialgroup.org for investment advice and financial product recommendation)
Included:   Online Class – Ten Steps To Wealth – How To Build Wealth From Scratch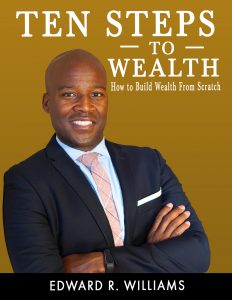 I hope this membership adds value to your wealth building mission.  You can change upgrade/downgrade memberships or cancel at any time.  
Wealth Building Power Sessions
What are Wealth Building Power Sessions?  Over the last 25 years of coaching people, I have learned what works and what doesn't.  I have packed all of my tips and share my perspective on wellness and financial education.  These short videos will kickstart a new mindset shift and provide you with more tools to generate more wealth.  
Session 1
My Secret On How I Win Everyday
Session 2
How I Build A Growth Mindset
Session 3
How I Overcome Procrastination
Session 5
How I Found My Purpose
Session 7
How To Communicate Better
Session 8
My Debt Free Living System
Session 9
Mastering Your Money
Session 10
Unlock My Budgeting Secrets
Session 11
My Debt Free Living System
Session 12
How I Track My Personal Growth
We have many more wealth building power sessions in development.